2
Salads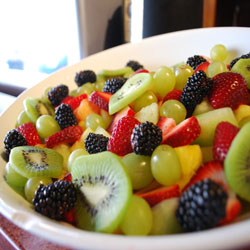 Garden Salads
Sunshine Spinach
Baby spinach with fresh strawberries & blackberries served with our Raspberry Poppyseed dressing.
Caesar
Crisp romaine, bacon, parmesan & storemade garlic croutons.
 Greek
Served with our signature Creamy Feta dressing.
Spinach Mandarin
With mushrooms, red onion, bacon bits and sprinkled with a little mozzarella.
Summer Berry
Fresh blueberries, strawberries and toasted almonds paired with our Raspberry Vinaigrette.
Boathouse
Topped with aged cheddar, bacon bits & served with our Buttermilk Ranch dressing.
Strawberry Feta
Field greens & fresh berries with our zippy Raspberry Vinaigrette.
 Deli-Style Salads
California Salad
Our signature summer salad. Broccoli, strawberries, grapes & raisins.
Mom's Potato Salad
Old fashioned comfort food for a warm summer day!
China Island Chicken
Cabbage, carrot, snow peas & candied cashews tossed in our Sesame Ginger Vinaigrette.
 Greek Pasta
Penne pasta & veggies tossed in our Creamy Feta dressing.
Morning Pastries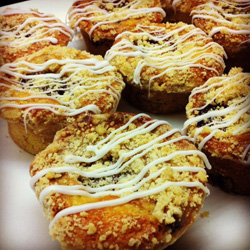 Muffins
Apple Pie, Whole Grain Pumpkin Cranberry Pecan, Blueberry Cheesecake, Pumpkin Spice, Wild Blueberry, Raisin Bran, Lemon Cranberry, Banana Blueberry Bran, Harvest Granola, Carrot Nut, Cranberry Carrot Pecan
 Teabiscuits
Cheddar, Raisin, Plain.
Handmade Donuts
Chocolate Dipped, Honey Glazed, Boston Cream, Cinnamon Twist
Funky Donut Flavours
Park Avenue Dutchies, S'mores, The Jimmy Buffet, Crazy Canuck, King Kong, Chocolate Cherry Cheesecake, ET Phone Home
Breakfast Pastries
Turnovers, Mini Strudels, Butter Croissants
Mariposa Market Signatures
Our famous Texas Donuts, Cheddar Cheese Croissants, Danish, Cinnamon Sticky Buns, Raspberry Filled Croissants
Desserts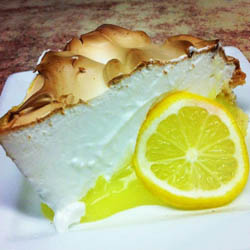 Decadent Cupcakes
Death by Chocolate, Red Velvet, Rolo, Skor, Creamsicle, Pink Lemonade, Strawberry Margarita, Oh! Henry
Chocolate Eclairs
Positively stuffed with pure whip cream!
Bombs –
Simply sinful puff pastries.
Cheesecake by the Hunk
Fresh Strawberry, Pumpkin, Turtle Brownie
Dessert Cakes by the Hunk
Strawberry Venetian Truffle, Skor, Blackforest, Strawberry Shortcake, Caramel Mountain, Colossal Carrot Nut
Pies by the Hunk
Lemon Meringue, Pumpkin, Muskoka Berry, Raspberry Rhubarb Crumble, Southern Pecan, Sinful Chocolate Pecan, Coconut Cream, Banana Cream, Old Fashioned Strawberry Rhubarb, Dutch Apple
Bourbon Street Bread Pudding
Bananas, chocolate chips, pecans…wickedly good!
Apple Crisp
A homestyle crisp made with tart Georgian Bay apples & topped with whip cream.
Specialty Coffees & Teas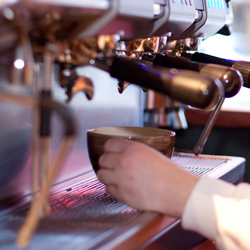 At our Cappucino Bar our baristas offer an extensive selection of espresso based specialty coffees including authentic hand prepared Cappuccinos, Lattes, Mochas & Frappuccinos. You'll also discover innovative steamed hot chocolate creations using the finest Ghiradelli chocolate products and a wide array of imaginative fruit smoothies. And if you're a tea drinker we have a nice selection of high quality whole leaf teas to choose from too!
Sandwiches
Signature Sandwiches
French Cafe Turkey Croissant
Turkey, jalapeno herb havarti & veggies with a splash of our homemade Sweet Red Pepper Jelly.
Mandy's Spicy Italian Baguette
Spicy salami & Black Forest ham with tomato & cucumber on a crusty ciabatta with a splash of Italian dressing.
 El's Egg Salad
A twist on the classic. Homemade egg salad topped with crispy bacon, sliced tomato & fresh greens.
Roast Turkey
Oven roast Ontario turkey, cheddar, tomato & cucumber with maple mustard.
Honey Baked Ham
Honey baked ham with cheddar, tomato & cucumber with maple mustard.
Wraps
Chicken Fajita Wrap
Served with a zippy tomato salsa and side of fresh sour cream.
Awesome Turkey Wrap
A lively combination of cashews, dried cranberries & mozzarella.
Chicken Caesar Wrap
Chicken breast, grated parmesan & bacon wrapped in our garlicky Caesar dressing.
Monster Veggie Wrap (Vegetarian)
Red pepper hummus, chick peas, tomato, cucumber & greens with crumbled feta.
Buffalo Chicken Wrap
Lightly breaded chicken & cheddar tossed in Frank's Red Hot Sauce.
BBQ Chicken Ranch Wrap
Smokey BBQ chicken chunks drizzled with our creamy Buttermilk Ranch dressing
Grilled Cheese Sandwiches & Paninis
Mom's Grilled Cheese
Canadian cheddar piled high on our thick-cut White Bread.
Triple Loaded Grilled Cheese
Bacon, cheddar & Havarti piled up high on thick-cut White Bread.
Apple Grilled Cheese
Granny Smith apple & aged cheddar on thick-cut Stone-Milled Whole Grain Bread.
Bakery Specialties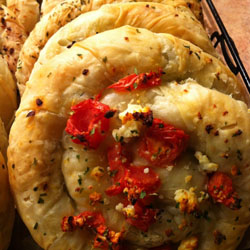 Spinach Tomato Feta Quiche – $5.99
A Mariposa Market signature item-all veg!.
Ham & Cheddar Quiche – $5.99
With Black Forest ham & aged Canadian cheddar.
Chicken Broccoli Triple Cheddar Quiche-$5.99
Actually it's topped with a blend of four cheeses! Cheddar, Havarti, parmesan & feta.
Cheddar & Country Ham Baked Sandwich – $6.99
A Mariposa Market signature item.
Mom's Meat Pie – $6.99
Chunks of oven baked roast beef & potatoes in a traditional gravy.
Chicken Pot Pie – $6.99
Nothing like a little comfort food!
Shepherd's Pie – $6.99
An old fashioned favourite made with carrots, peas, creamed corn & mashed taters.
San Francisco Baked Hot Dog – $4.99
Topped with shredded cheddar and baked in our oven.
Sausage Rolls- $4.99
Smoked turkey sausage hand wrapped in golden puff pastry.
Oven Baked Chicken Enchiladas – $5.99
Chicken breast, cheddar, mild salsa & sweet onion. Ole!
Smokehouse Pulled Pork Baguette Melt – $7.99
A pretzel baguette topped with slow roasted pork topped with a smoky bbq sauce.
Brooklyn Meatball Baguette Melt – $7.99
Our oven fresh baguette heaping with meatballs and mozzarella cheese.
Chicken Parmigiana Baked Sandwich – $6.99
Melted mozzarella, tomato sauce & parmesan crusted chicken breast.
Buffalo Chicken Baguette Melt – $7.99
Lighted breaded chicken tossed in Frank's Red Hot sauce.
Lumberjack Baguette Melt – $7.99
Stuffed with smoky bbq pulled pork, bacon, fresh apple, cheddar & a dash of local maple syrup.
BBQ Chicken Ranch Flatbread – $8.99
Smoky bbq chicken and cheddar with a drizzle of creamy Buttermilk Ranch dressing.
Mac 'n Cheese – $8.99
Super cheesy comfort food.
Lasagna – $8.99
We do classic meat lasagna as well as a delicious vegetarian Alfredo version.
Wheat-Free Options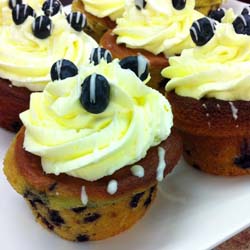 Cakes
6"- $29.99 (serves 4-6)
9″- $39.99 (serves 6-10)
1/4 slab- $44.99 (serves 10-20)
Strawberry Venetian Truffle
Summer Berry Torte
Chocolate Strawberry Venetian Truffle
Gourmet Cupcakes – $4.99 each   6/$24.99
Turtle, Pink Lemonade, Rolo, Death by Chocolate, Skor, Creamsicle
Loaves – $9.99 each
Lemon, Summer Berry Cheesecake, Lemon Cranberry, Pink Lemonade, Creamsicle, Turtle, Apple Pie, Skor, Death by Chocolate, Almondillo
Cookies – $7.99/dozen
Chocolate Chunk, Trail Mix, Turtle, Oatmeal Raisin
Muffins – $3.50 each   $17.99/6
Blueberry, Chocolate Chip, Lemon Cranberry, Apple Pie, Muskoka Berry, Peach Raspberry, Pink Lemonade, Summer Berry
Wheat-Free Rice Bread – $7.99
Energy Bars – $3.50 each   $17.99/6 (Dairy Free)
Sea Salted Caramel Toffee Almond, Cranberry Pecan, Pumpkin Cranberry Pecan, Honey Almond, Pecan Carrot Spice, Pecan Pumpkin Chai
Granola Bars-$3.50 each   $17.99/6 (Vegan)
Maple Pecan, Sea Salted Caramel Pecan
Power Cookies-$2.99 each   $14.99/6
Original, Coconut Chai, Chocolate Peanut Butter Fudge
Wheat-Free Sandwiches – $7.99
Turkey & Havarti on our Wheat-Free Bread
made with our homemade sweet red pepper jelly
Ham & Cheddar on our Wheat-Free Bread
served with a smidge of homemade apple chutney